FAQ
Important Information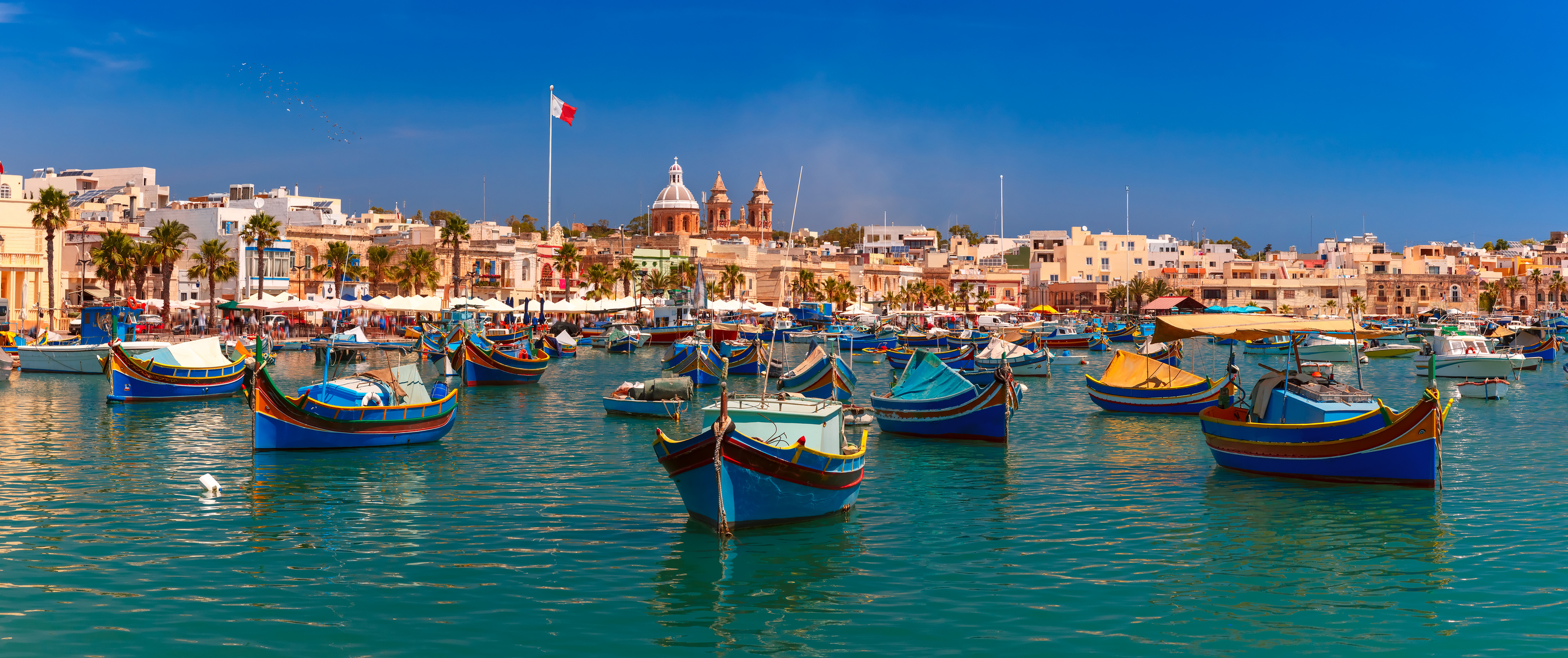 WHAT YOUR HOLIDAY INCLUDES
• Return flights from the UK to your overseas airport and checked in luggage where applicable. Please note that luggage is not always included and this may need to be added during the booking process.
• Accommodation and meals (if applicable) as confirmed on your invoice.
• Return transfers or car hire if selected at the time of booking. For Gozo and Comino, the pedestrian ferry crossing can also be included except for Bella Vista Farmhouses and properties in the Villas, Farmhouses and Apartments Holidays Collection.
• Compulsory airport taxes and security charges including UK Government Air Passenger Duty (APD), ATOL Protection Contribution (APC) for package bookings and VAT on holidays to EC countries.
BEFORE YOU TRAVEL
Your passport, visa and immigration requirements are your responsibility and you should confirm these with relevant Embassies and/or Consulates. We do not accept any responsibility if you cannot travel because you have not complied with any passport, visa, or immigration requirements. Please note that your name and initials on your flight tickets/documentation must match those on your passport.
For up to date overseas travel advice, see the Foreign and Commonwealth Office (FCO) website at www.gov.uk/foreigntraveladvice. As a matter of safety and security, we closely monitor the advice issued by the Foreign and Commonwealth Office (FCO) – if the FCO warns against travel to any of the featured destinations, Malta Direct will follow this advice. In addition to providing the latest security information the FCO Travel Advice (www.gov.uk/knowbeforeyougo) gives helpful travel hints that will help you to prepare for your holiday. Vaccinations & health requirements are required in some countries.
DOCUMENTATION
Please check your details and inform our administration department immediately of any discrepancies. Failure to do so may result in additional charges for which you may be liable. Call 01753 496 110 or alternatively email sales@maltadirect.com
ADVANCE PASSENGER INFORMATION
The UK government requires all passengers departing and entering the UK to supply Advance Passenger information (API) prior to departure. This includes information such as passport numbers, date of birth etc. This requirement is known as the eborders programme. Please ensure these are provided to us at least 7 days before travel.
RYANAIR
When flying with Ryanair early check in is open 30 days from the time of departure and is available with the purchase of a seat for a small charge.
Standard (free) check-in is open 2 days from the time of departure. As each leg of your flight must be checked in separately, check-in may need to be carried out whilst in resort for your return flight. Our UK team will issue your return boarding passes to resort. If you have not received these, please call us on 01753 496 110.
IN RESORT SERVICE
All bookings will be provided with our emergency contact number within their documentation.
Transfer departure details will be provided but also require reconfirmation whilst in resort.
If you encounter any difficulties during your stay, please contact the accommodation in the first instance and if further assistance is required, contact the rep or our UK office who will endeavour to resolve any issues promptly during your stay. Any right to compensation may be lost if you fail to do so.
Many of our resorts do not offer a traditional resort representation service, please check with our reservations department if this is offered in your destination. Due to the specialist and new dynamic nature of our program it is not always practical to visit our guests in their hotel particularly where multi-centre, island hopping or fly drive holidays are booked.
TRANSFERS
These are included at the time of booking but they can be removed. Details for transfers will vary by destination. Times sent at the time of booking are a guide only and your return transfer must be reconfirmed at least 24 hours before your flight. The transfer supplier's contact details will be issued on your documentation.
In Malta, your representative will be able to help with any questions you may have or alternatively you can contact our UK admin team on 01753 496 110.
FLIGHT INFORMATION
You must be at the airport at least 2 hours prior to your flight departure time.
Luggage is not always automatically included and you must add this during the booking process. For airline luggage allowances please refer to the airline's website. Luggage weighing more than the paid allowance is at an additional charge, confirmed at time of check-in and payable directly at the airport.
Infants under two years on the date of return will pay a reduced fare. Please note a seat is not provided.
Certain passengers may be in a higher risk group of Deep Vein Thrombosis than others, the following information may help to identify those at a greater risk –
• Have already had a similar condition i.e. blood clots
• Have a family history of blood clots
• Have had recent surgery
• Are aged 40 or over
• Have a history of circulation problems
• Take the contraceptive pill or are on HRT treatment, are pregnant or have recently had a baby.
Please seek medical advice prior to travelling, if you have any concerns. If you have a pre-existing medical condition, serious illness, have recently undergone surgery or been involved in an accident, you must be certified as fit to fly by your doctor. All such certificates need to be received by us five working days prior to travel.
Pregnancy - Some airlines have restrictions on passengers who wish to travel during pregnancy – please check this before booking. Consult your doctor and make sure that your insurance cover is appropriate.
Meals - Inflight meals vary by airline. Low cost and charter airlines operate a buy on board service. Scheduled airlines often provide a complimentary refreshment on board for short-haul flights and a complimentary meal and drinks for long-haul flights. Please call us for more details for your chosen airline.
Reconfirmation - Please ensure you check the status of your flight before travel.
Schedule Changes - Please note that all airlines reserve the right to make changes to their flight schedules, at any stage. We will advise you of any significant changes that the airline informs us of, as soon as possible.
Tickets - Electronic tickets are supplied for all scheduled flights and no paper ticket is issued. Please present your itinerary, passport and visa if required, when checking in at the airport. Low cost airlines will require you to check in online prior to arrival at the airport. With Easyjet and Jet2 you can do this yourself. Please note with Ryanair you will have to contact our admin department with your passport details, and we will send you your boarding passes. Unless you pre-book seats, Ryanair check-in can only be done 4 days prior departure, therefore, we will arrange for your return boarding passes to be sent to resort. You must print and present the boarding passes at the airport, if not the airline will charge.
Upgrades - A variety of extra services can be arranged for all airlines, these include pre-bookable seats, legroom seats, excess baggage etc. In addition, the transportation of sport/leisure equipment can be arranged. Please contact our reservations team for prices and details of these services.
Travel Delay - If your flight is delayed, for reasons other than force majeure, the following will be provided in accordance with EU Regulation 261/2004: Delays of 3 hours or more – meals and refreshments in a reasonable relation to the waiting time and two telephone calls, telex/fax or emails. If the time of the next departure is expected a day after the original departure time, the airline will offer (in addition to the above) either – hotel accommodation where a stay of one or more nights becomes necessary, or, transport between the airport and the accommodation (if a stay additional to that intended by you becomes necessary). If a delay is at least five hours and you decide not to travel on the delayed flight, the airline will reimburse the cost of the flight. Unfortunately, we cannot accept any responsibility for any expense you incur because of such delays.
DISABLED GUESTS/SPECIAL ASSISTANCE
If you have a medical condition or a disability that may need special attention either on a flight or at the accommodation, it is your responsibility to let us know when booking. We will pass on any special assistance requests to the airline, however these are subject to the airline's availability.
It is important that we discuss the suitability of a property or other travel aspects with you to ensure that your needs can be met as not all accommodation caters for customers who rely on wheelchairs or have specific needs. Please contact our reservations team who will be more than happy to help. Please see the CRUISE section below for information regarding the suitability of a cruise.
ATOL PROTECTION CONTRIBUTION
Many of the flights and flight-inclusive holidays in our brochure and on our website, are financially protected by the ATOL scheme. But ATOL protection does not apply to all holiday and travel services listed in the brochure or on our website. Please ask us to confirm what protection may apply to your booking. If you do not receive an ATOL Certificate then the booking will not be ATOL protected. If you do receive an ATOL Certificate but all the parts of your trip are not listed on it, those parts will not be ATOL protected. Please see our booking conditions for information or for more information about financial protection and the ATOL Certificate go to: www.atol.org.uk/ATOLcertificate
CITY TOURIST TAX
These are payable in many areas and the amounts vary between city and hotel star rating, they are payable by guests locally usually on departure from the hotel/property. Tourist taxes are generally up to
€5 per person per night (often with reductions for children). Please check with us or look at up to date information on relevant country / city website.
As from 1st June 2016, Malta has introduced a new ECO tax payable at hotel or apartment or similar. This is payable by all adults in the party at 50cents per day to a capped total of €5.
CRUISES
The following are in addition to our standard booking conditions:
• If you book only one component with the Operator (e.g. cruise only), the Operator acts only as a booking representative for the supplier concerned and accepts no liability for the provision of the service involved. The cruise operator's Terms and Conditions will apply to your booking in addition to the relevant sections of these conditions. These terms and conditions can be found on the cruise operator's website and these can be provided to you at the time of booking if requested.
• Whilst travelling by sea, the terms and conditions of the carrier apply and must be adhered to for that part of your holiday or cruise. These can be inspected on request.
• Customers are obliged to abide by the safety requirements set out by the carrier and any infringement of such will constitute a breach of contract.
• Customers are obliged to disclose information regarding any pre-existing medical condition which may affect their safety or that of others on board. Medical Declarations will be sought for passengers who are pregnant or have any form of sickness, disease, injury, infirmity, disability, or illness, whether mental, physical, or otherwise which could affect their fitness for travel. The cruise operator reserves the right to refuse boarding to persons who the operator deems to be physically or mentally unfit to travel. We are unable to accept bookings from women who are 26 weeks pregnant. Failure to disclose a pre-existing medical condition may invalidate your insurance.
• Should you require treatment on board, payment will be required. Such charges are usually claimable under your insurance policy
• Any physical challenge or medical condition that requires special treatment or attention must be reported at the time of reservation. All physically impaired passengers must be self-sufficient and should travel with a passenger who will provide any assistance needed during the cruise or in the event of an emergency. Passengers using a wheelchair must provide a small, collapsible type.
• The operator cannot be held responsible for any change or cancellation of a cruise, this change is solely due to a decision made by the carrier, its employees or force majeure. For safety reasons infants under the age of 6 months are not allowed on board.
• Child age limits: Infant 6 to 23 months; Child 2 to 17 years.
• All itineraries quoted are subject to alteration. Should major changes to the ports of call, other than timing adjustments, become necessary we will endeavour to inform prior to your departure.
• Rules on alcohol can vary from ship/cruise line and ports of call, please check with relevant company, and ask our agents for more information
• Please note that when a ship is operated by an American company. the drinking age on board is 21 and only a soda drinks package can be included at the time of booking.
ACCOMMODATION
Rooms described as "single" or "inland" may be positioned in the interior part of hotels, as a result they may not have any view. Single rooms are for one person only, and will be sized accordingly. Rooms which accommodate two people can consist of twin or double beds, if you have a specific choice please make your request at the time of booking. Cots for infants are subject to availability and may be chargeable. Only certain rooms can accommodate two or more children. Three bedded rooms may have folding beds and space may be limited. In apartments, divan-style sofa beds are common. Sea views can vary and may not be unobstructed.
OVERBOOKING
In the event of an overbooking situation at the accommodation booked, the property will make every effort to supply you with alternative accommodation of comparable or higher official standard. We will contact you as soon as we are made aware of any issues to discuss alternative accommodation.
HOTELS
At some properties, you may have to pay for the use of sunbeds, Jacuzzis, saunas, poolside facilities (towels) and other amenities such as safety deposit boxes, fitness rooms and beauty treatments. Air-conditioning or heating is chargeable at some properties and may not be available 24 hours a day. Wi-Fi may also be chargeable. During certain seasons, heated pools may be closed, please check with reservations to see if this applies to your hotel. Whilst the hotel will endeavour to fulfil any special request made, these cannot be guaranteed and are subject to availability. Some hotel facilities such as the outdoor, indoor pool and bar maybe open to the public, during the year and are subject to weather conditions.
APARTMENTS/STUDIO FACILITIES
The range of equipment supplied in self-catering studios and apartments varies, but all will have a fridge, facilities for preparing light meals and basic supply of utensils. The frequency of linen and cleaning services is shown in the individual property descriptions. In order to create extra space, you may find that the number of beds supplied is sufficient only for the number of people occupying the studio or apartment. All outdoor facilities, restaurants and bars are available weather permitting.
BUILDING WORK
It is possible that building works may be taking place in the resort and this is outside of our control. We do not always receive advanced warning of such work, however, if we are aware of development in or around your accommodation and we think it is likely to cause any inconvenience, we will pass on this information as soon as possible. If we believe that such work is likely to produce serious disruption, we will give you an opportunity to choose another holiday and if the alternative offered makes a significant alteration to your booking then you will be able to cancel your booking without penalty.
MEALS
Bed and Breakfast will generally be offered as continental or a full breakfast. Many hotels also operate meals as buffet-style. Half board is breakfast and dinner and full board is breakfast, lunch and dinner. If you have booked half board or full board drinks are often charged separately. Hoteliers reserve the right to nominate in which restaurants meals are consumed. À la carte meals are not included in your holiday price. Please remember that hoteliers cater for a variety of tastes.
ALL INCLUSIVE HOLIDAYS
All Inclusive holidays contain all the essential components of a holiday within the featured price/supplement. Breakfast (usually continental plus-style), lunch and dinner (which may be buffet or waiter service) are provided; locally produced beers, wines, spirits and soft drinks are supplied (usually until approximately 11pm); evening entertainment is included where available and snacks (varies with each property) and/ or afternoon tea/coffee are served as well. However, you may have to pay for such extras as safety deposit boxes, telephone calls, excursions, internationally branded drinks (if available), à la carte meals, in room tea and coffee making facilities and at some properties facilities and treatments such as sauna/massage. Please refer to the individual property descriptions – however please note that times and venues are subject to change and guests will be notified of any changes in advance wherever possible, or alternatively on arrival at your chosen all-inclusive property. Guests may be asked to carry identification to ensure that their 'All Inclusive' entitlement is given, this is often a wristband.
G